Recommended
These are other lights on the planet working towards grounding Unconditional Love on this beleaguered world. We at Joyful Earth Technologies highly recommend their services.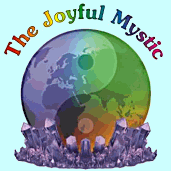 Treasures from The Joyful Mystic
Crystal Maven, Palm Reader, Medium and Clairvoyant, Sheri can guide you to a healing and enhancing relationship with these gifts from the Earth. Follow this link to a new adventure in the spiritual world of energetic gems and minerals: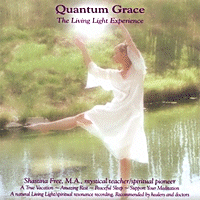 This is a recording that combines tranquil music with the soothing and transformative voice of Shastina Free. Put it on and lie back and let her wonderful, soothing voice waft over you and carry you to the cradle of creation in the glow of Quantum Grace. This is not a "thing to do" -- you don't even have to meditate [though some have reported a kind of spontaneous meditation] -- it's an experience, so let your mind free and melt into the sweetness. Actually, I usually fall asleep -- but, awaken to renewed spirit and enthusiasm for life's expression!
Some Testimonials
"You can ride the waves of bliss and peace on Shastina's voice." —Rene Sherling, Healer, Ashland, Oregon
"This work is an experience of Grace. I have found this CD to be an extremely effective treatment for both anxiety and insomnia. The healing energy conveyed through this recording helps to gently release many emotional blocks so the listener can truly relax and experience difficult situations in a new clear way. I listen to it myself as well as recommend it to my patients." —Dr. Douglas Davies, MD, Neurologist, Spiritual Healer, Santa Barbara, CA
"Shastina's voice carries a meta-message from the higher realms of Love and Light." —Dr. Steven Shapps, Ph.D., Therapist, Shaman, Portland, OR & LA, CA
"I am a therapist who works with autistic clients. I played this CD twice for an autistic woman who bites her hand incessantly. She immediately stopped the biting and sat down quietly next to me, for 1 1/2 hours. This is a person who is usually never able to sit down at all!" —Cheryl Mondale, Therapist, Santa Fe, NM
To download this bit of audio bliss, go to CD Baby at:
www.cdbaby.com/cd/shastinafree1
She also does wonderful private sessions and workshops. I've experienced many a transformation under her care. To share in this experience contact her at: www.GracefulSpontaneousEvolution.com
Click on "CD Testimonials" and scroll down to near the bottom of the rather 'tall' page. Look for the CONTACT & INQUIRIES heading.
Or send her an email to this address: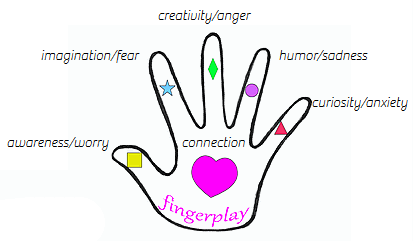 FingerPlay
Fingerplay is using your fingers to gently balance the flow of life within your body. Your body has it's own energy internet which can be accessed on your fingers! fingerplay teaches you how to play the touchscreens of your fingernails to access your energy internet. Check it out at: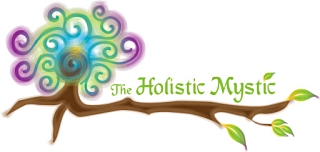 The Holistic Mystic
Readings, Massage, Reiki classes, Energy Healing are the purview of Alicia. She is the real deal, so if you're ever in the San Clemente, CA area, be sure to look her up
(714)625-5457
You're body, mind and spirit will exude gratitude if you do!
This is also a great way to experience the HIGHlight™ as she uses it in all her work. For an "...amazing, positive and powerful experience!" follow this link: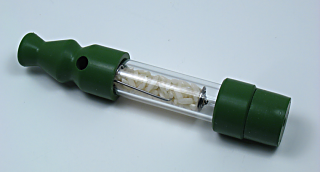 The RicePipe™
Whatever yer smokin' this is the pipe to do it with. Why, because white rice, it turns out, has amazing filtration properties and pulls most, if not all of the crud out of the smoke leaving just the good stuff—the stuff you're smoking the thing for! This is a quality made pipe that's easy to use and easy to clean for not that much money! Check it out at:

The Four Man Plan
Highly talented and hilarious Cindy Lu's formula for effective dating is on tap and waiting to transform your love life from crappy to happy. It's a Laugh•Yer•Ass•Off show, and an actual, highly effective method. She's also an amazing healer, medium and channel, so you really can't do better. Check it out at: